All- America Selections Garden
Congratulations MGATC Master Gardeners Mickey Penrod and Sue Swick for winning FIRST PLACE in the ALL-AMERICA SELECTIONS FIFTH ANNUAL LANDSCAPE DESIGN CONTEST
Building on the Pollinator Education theme, MGATC created a tagline for this year's garden of 'Pathways for Pollinators' which took advantage of established garden structures like star-shaped raised beds and the pathways through those beds. A map of the garden and signage throughout clearly explained each garden area and its purpose for pollinator health. Volunteers strategically planted AAS Winners and native plants along the pathways which allowed them to educate garden visitors on the importance of native plants and annuals for a successful vegetable garden.
For details, see www.all-americaselections.org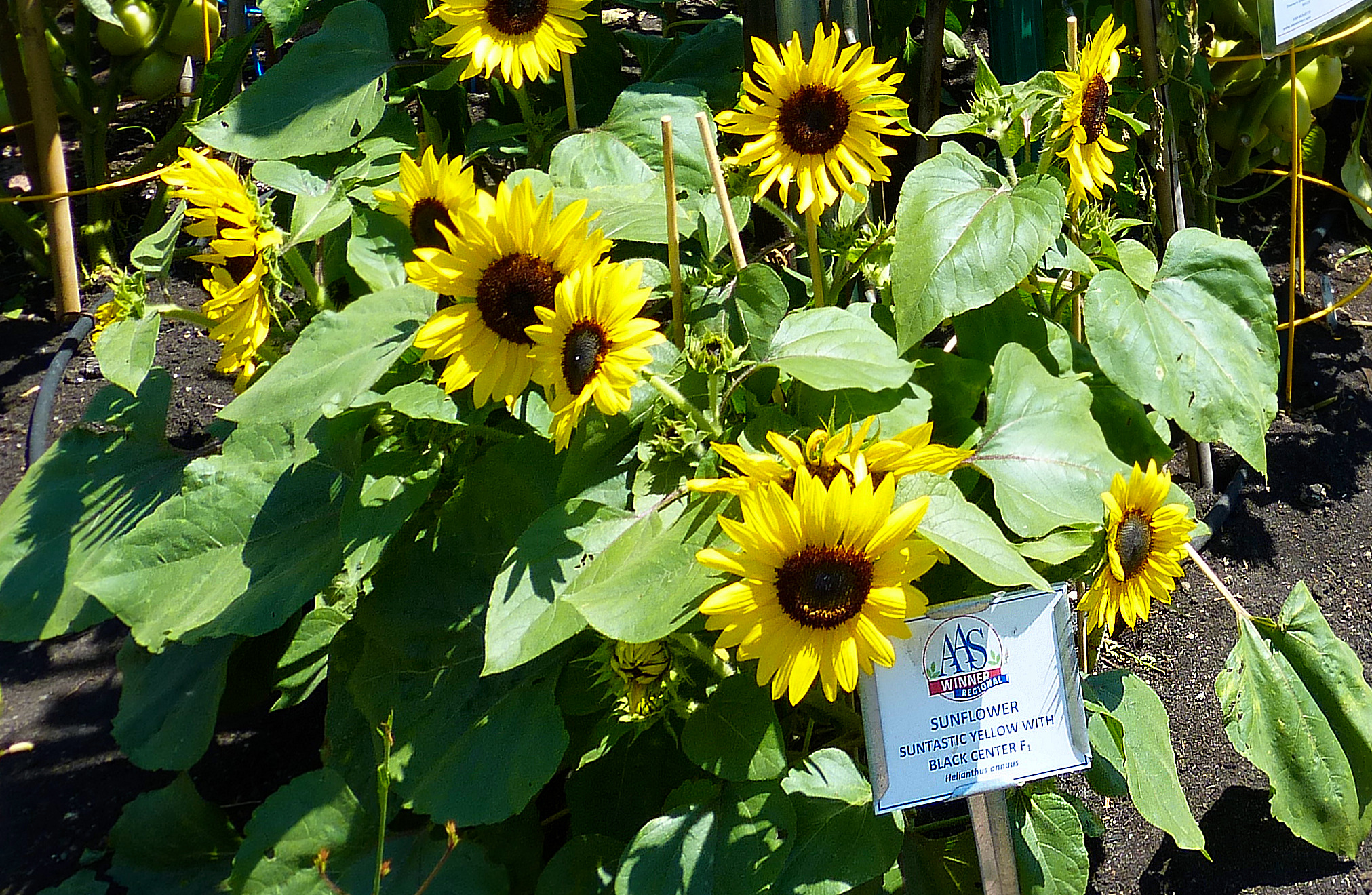 In 2008 we won the national All-America Selections Exemplary Education award in our first season, an award each garden can only win once.
Our All-America Selections Display Garden was an approved garden, one of nearly 200 in the United States, four in Indiana. The AAS plant winners have been independently tested and judged the best new plants for use in home gardens. Visitors can see the new plants before they purchase seeds or plants. The garden displays the winning plants for the last five years, 44 varieties this year. In the garden they are distinguished with metal signs and the AAS logo.For 2014 we will also be displaying some previous AAS Gold award winners and past AAS winning favorites and feature ideas for gardening in containers.